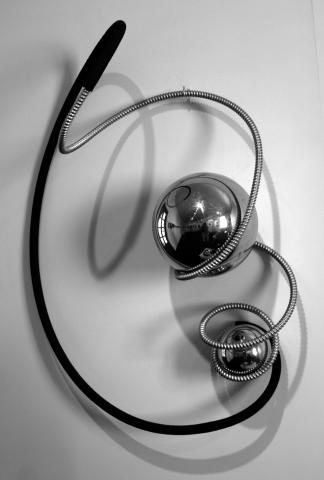 Christie Stewart graduated with departmental honors and a degree in Fine Arts from Dominican College of California. Trained as an abstract artist, her emphasis was originally in painting. Later in her career she found herself drawn to three dimensional work and assemblage.
"My earliest memory was to build something usually larger than myself, out of materials designed for an entirely different purpose."
Materials with a historic narrative such as radio vacuum tubes, vintage tools and discarded musical instruments lend a texture and tension that would be difficult to illustrate with a pen or brush. The idea of giving new life to something discarded as obsolete is especially rewarding. Her medium of choice when painting is pastel on paper. This medium allows her to explore bold color and shapes that are sometimes absent in her three dimensional work and provides her an additional outlet for creativity. She is an active member of the Marin Museum of Contemporary Art and the Marin Arts Council of California.